Organisation Administration is a web-based interface for administering an organisation's access to resources on a Cocoon Data Platform instance. This interface also provides access to a number of configurable features of Cocoon Data technologies * that apply to the organisation and Cocoon Data users who are members of the organisation.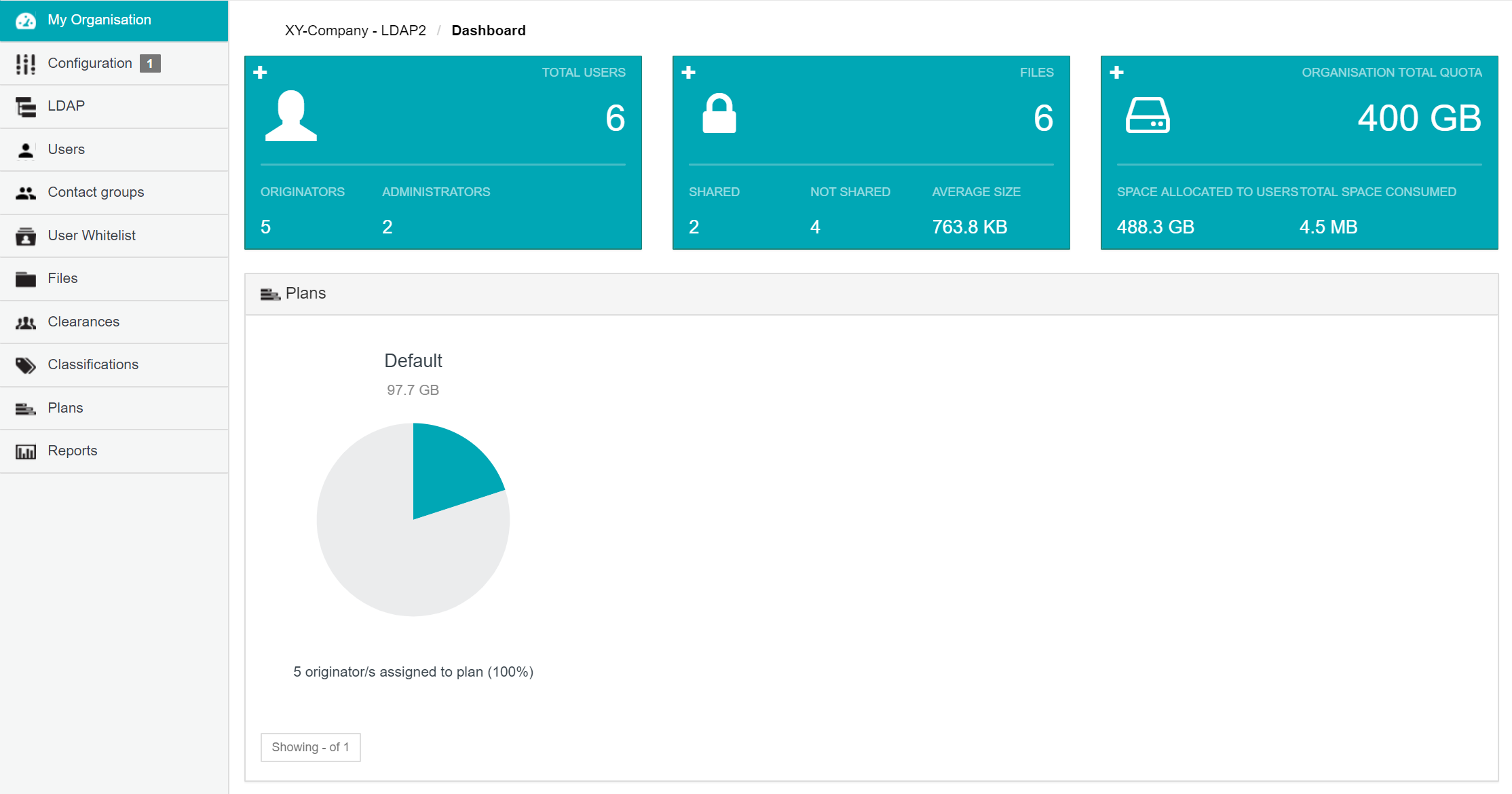 Organisation administrators are users who, once signed in to Organisation Administration, can access its dashboard (depicted above) and have the ability to perform the following administration activities within their organisation on their Cocoon Data Platform instance:
* Cocoon Data technologies refers to all features and functionality provided by (and made available through) the Cocoon Data Platform, including Cocoon Data's SafeShare applications, the Cocoon Data Platform's API and the Cocoon Data Platform itself.
This section of the guide consists of the following pages: